Your Bradford Motherhood Photographer
I've always enjoyed working with people and creating beautiful things, and being able to use my camera to preserve moments that will last a lifetime is a true gift in my life. This is why I love being a Bradford Newborn Photographer.
Let's ensure your most important moments are beautifully preserved for you to enjoy now and in years to come!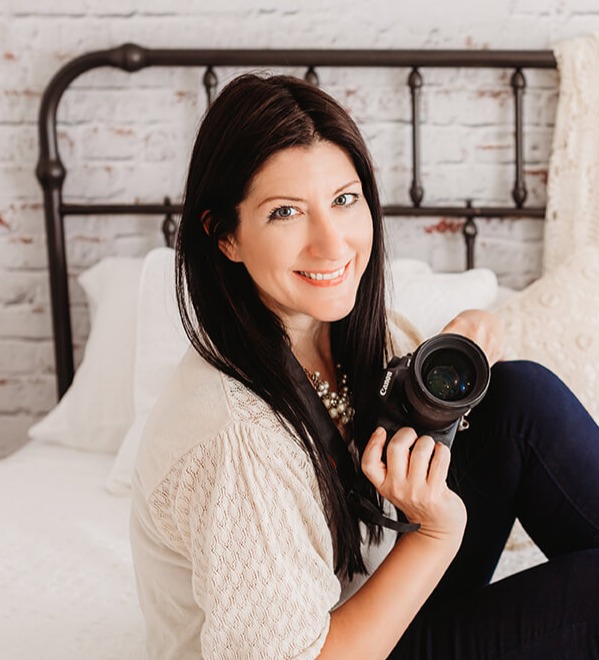 Based out of Bradford, Ontario, I provide custom portrait photography services with a beautiful & dedicated home-based studio.
With a passion for the finished product, I focus on creating breathtaking, custom portrait photography art for your home.
I have specialized in Maternity, Newborn, Family and Boudoir portrait photography since 2011 & believe wholeheartedly in a 'full service' experience from start to finish.
My studio also offers a robust collection of curated accessories & props that compliment my vintage & timeless style for Newborn Portraits, as well as an extensive maternity gown collection for my Maternity Sessions.
I am also proud to boast even more unique print options than ever: Preserve your memories on canvas, circle wood mounts & in stunning Heirloom Albums.
An experienced and patient (as told by my clientele!) baby photographer, I'm often told I have a 'magic touch' when working with newborn babies and have been asked – on more than one occasion – if I also cover nights!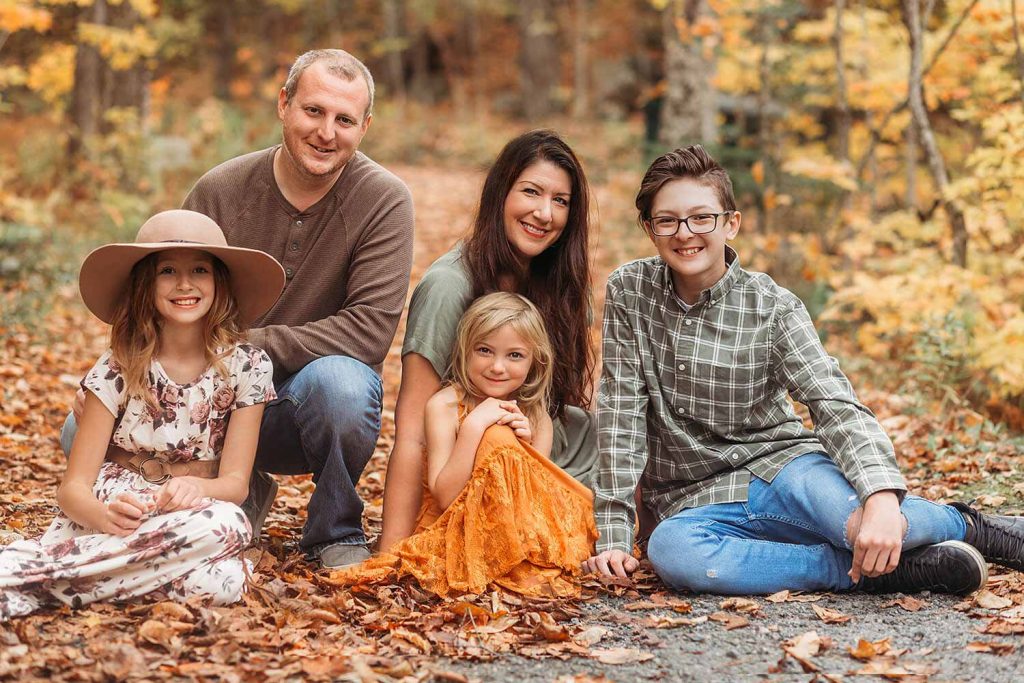 We think we have so much of it, but, in reality, time flies. We blink and that teeny, tiny baby is suddenly hugging you, nose to nose.
I think it is so important to cherish the moments and it's MY job to help you cherish those memories preserved in photos.
I believe wholeheartedly in a full service, start to finish experience and I would love to have you in for a consultation at my cozy, home studio. I'd love to show you, in person, the beauty we can create together.
I have a fabulous collection of hand picked accessories and props that compliment my vintage, soft & classic style for Newborn Portraits.
I also have a beautiful maternity gown collection available for my client's use! I want you to feel as gorgeous as I see you through my lens.
I've always been artistic, and though I've worked in the world of finance for 15 years, my husband has always encouraged my artistic side to take form!
My business began to take shape nearly 9 years ago after the birth of our first daughter and it has grown from there!
Aside from my family, this business is my heart.
You'll Get More By Working With Me...
"Shanna is a patient, kind and extremely talented Bradford newborn photographer. I could not be happier with the work she has done for us as well as our family and friends. We will definitely use her again and recommend her to friends and family."